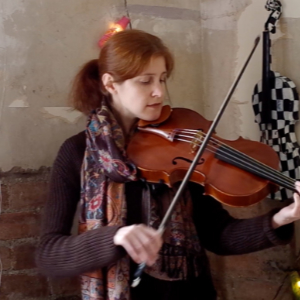 Helen Bell
Helen Bell is a singer-songwriter, composer and violist. Her formative musical experiences included making up "songs" with her sister in the back of the car during long journeys (with apologies to their parents*), and sticking a £5 guitar pickup to the bridge of her viola with blu-tack when her family was out, working out which hole in the stereo to plug the other end into and playing along very loudly to the Beatles' White Album (with apologies to the neighbours).
Previously a member of folk groups Ola (BBC Young Folk Award finalists in 2000), Niblik, the Berry Tree Band, and a variety of ceilidh bands, she now runs a website which helps violists to access traditional music (folkviola.co.uk), and publishes arrangements of traditional tunes (folkarrangements.co.uk), as well as her own compositions which are published here on Petrichordia.
Helen studied Music at the University of York, where she developed a taste for playing gamelan and continued her interests in electroacoustic composition and studio recording.
She has released a solo album and two EPs of original songs, and is one half of electric indie-folk duo Tin Minnow.
* They had admirably high tolerance for a cappella Dadaist progressive rock performed on repeat by two children.
Sheet Music by Helen Bell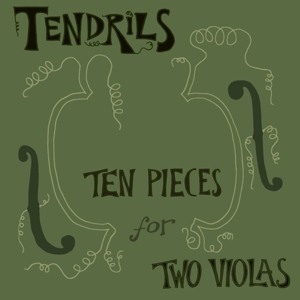 Tendrils
Two violas
A set of ten folk-influenced viola duets.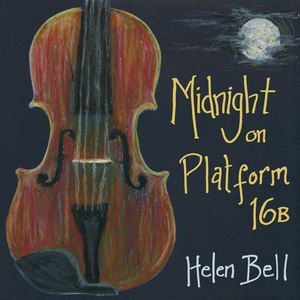 Midnight on Platform 16B
Solo viola, violin or cello
A collection of 38 original tunes written in the folk traditions of the British Isles and beyond. Available as PDF digital sheet music or an A4 printed book. Full colour collage illustrations throughout.
Available for viola, violin or cello.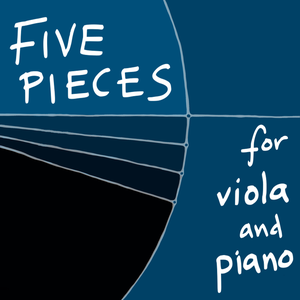 Five Pieces for Viola and Piano
Viola and piano with optional violin/viola II
Extended arrangements of five of the tunes in my tunebook, Midnight on Platform 16B. They are written for viola and piano, and there is an optional violin / second viola counterpoint part (played in the recordings on electric guitar).